C9 Improve Graphics Tweak Guide
Continent of the Ninth Seal (C9) Improve Graphics Tweak Guide by Fyren
I noticed that through the ingame graphics settings Light Volume is permanently disabled for Nvidia graphics cards (It says its AMD only). This makes a huge difference, if you have seen the gameplay trailers for C9, the lighting looks so much richer than what the game actually lets you play at.
I have already maxed all the settings available ingame, but there are a lot of setting you can change in the config file aswell (C:Program Files (x86)WEBZENC9C9.cfg, just right-click and edit with notepad):
You can enable antialiasing here or manually through your graphics card control panel
The biggest one here is 'LightVolume = 0' change it to 'LightVolume = 1' (THIS WORKS ON NVIDIA CARDS TOO, DESPITE THAT IT IS DISABLED INGAME)


NOTE: It doesnt seem like AntiAliasing = 1 makes a difference in game. Look at the very end for how I tweaked this.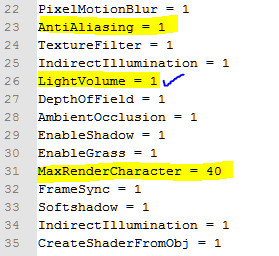 Beware Make a Copy!! [Edit at your own risk]
But I wanted to get my game looking better, so I first forced some options on through Nvidia Control panel (ATI catalyst control for AMD users):
TWEAKS:
– Set Anistropic filtering at 16x

– Improve Texture Filtering
– Force VSync on to 60FPS (My graphics card was hitting 3000+ FPS in menu screen, and this isnt good)
The end result is a much better looking game (varying AA):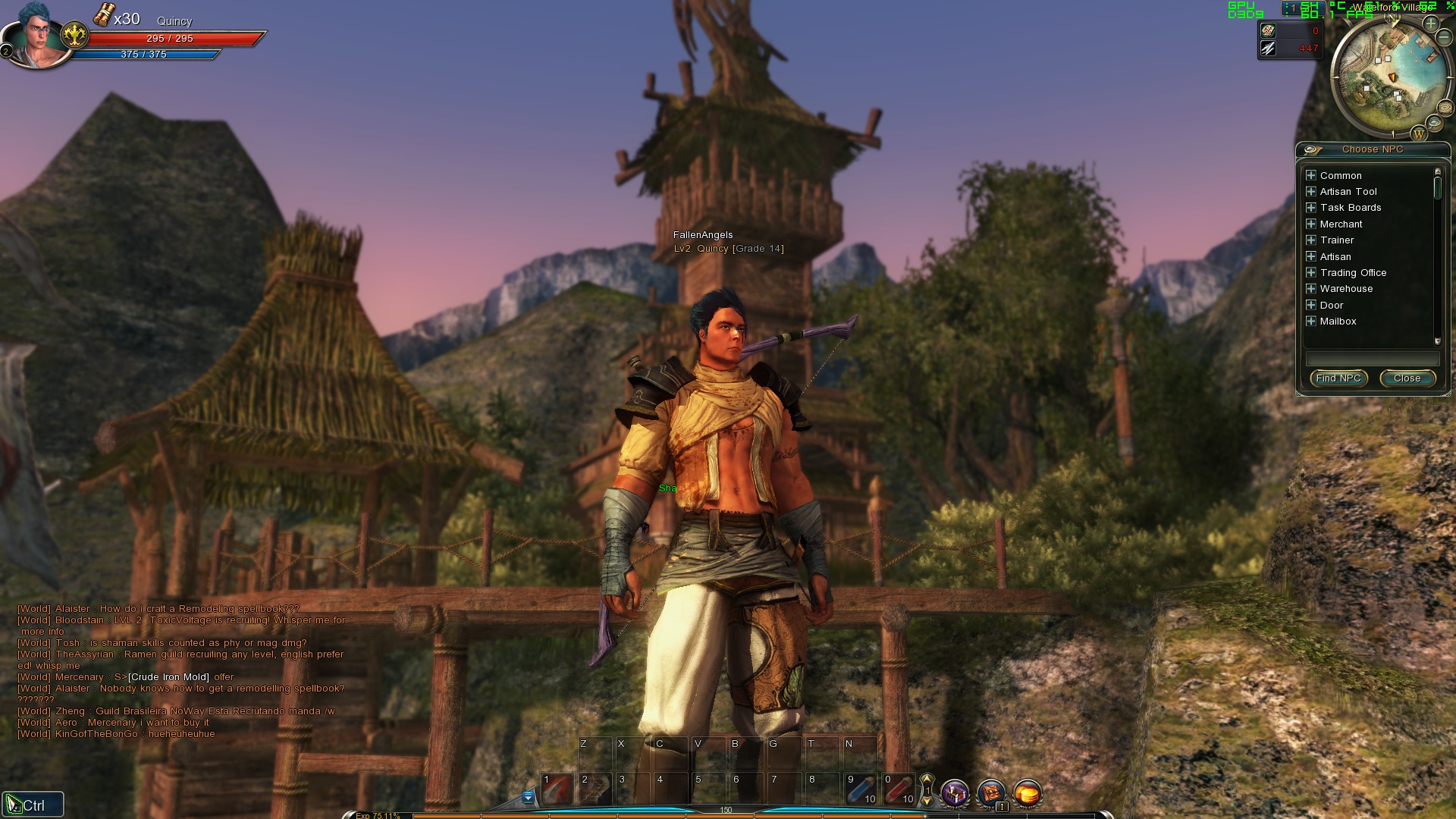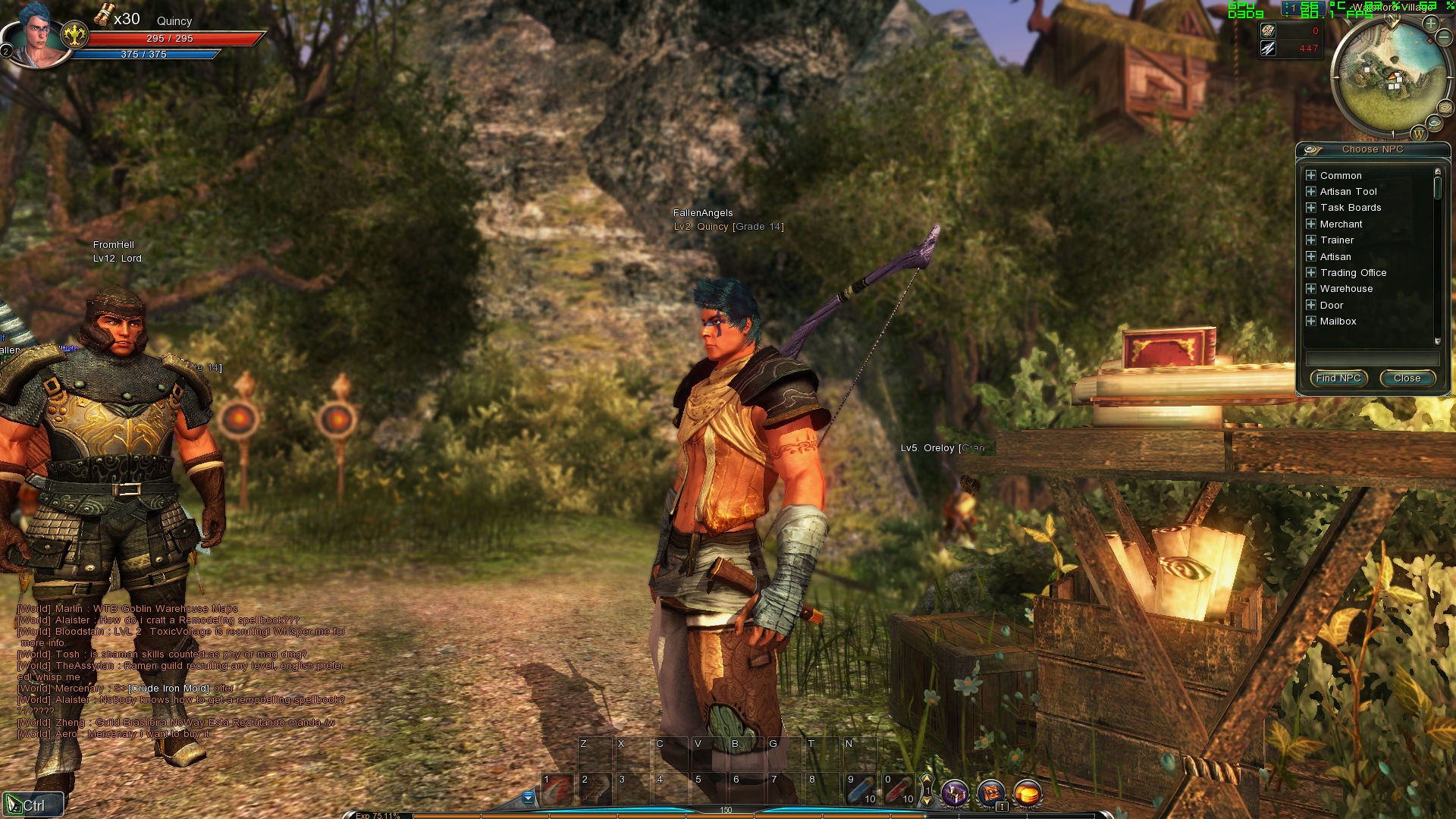 You can see what light volume does here, although its much better in the forest at day: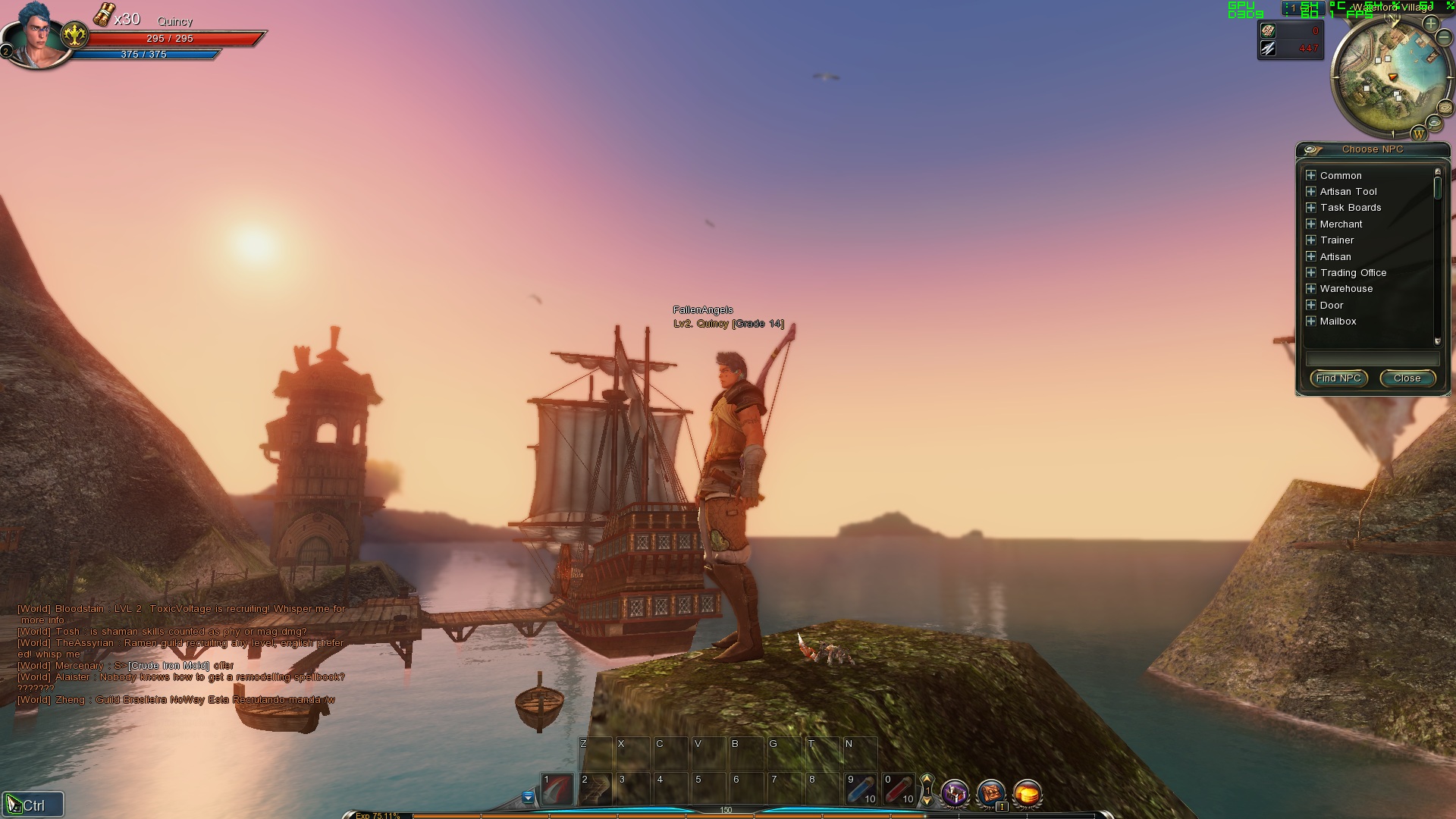 UPDATE: New Antialising Settings : A bit excessive… ;-)
To get to Nvidia control panel, just right click on your desktop > Nvidia Control Panel > Manage 3D settings > Program Settings Tab > 'Add' > go to the C9 installtion folder and select C9.exe > change settings > apply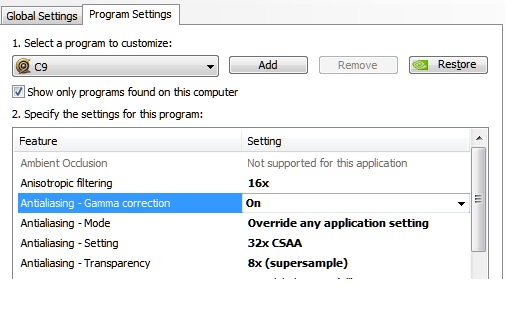 Result with 4x Zoom to get as close as possible: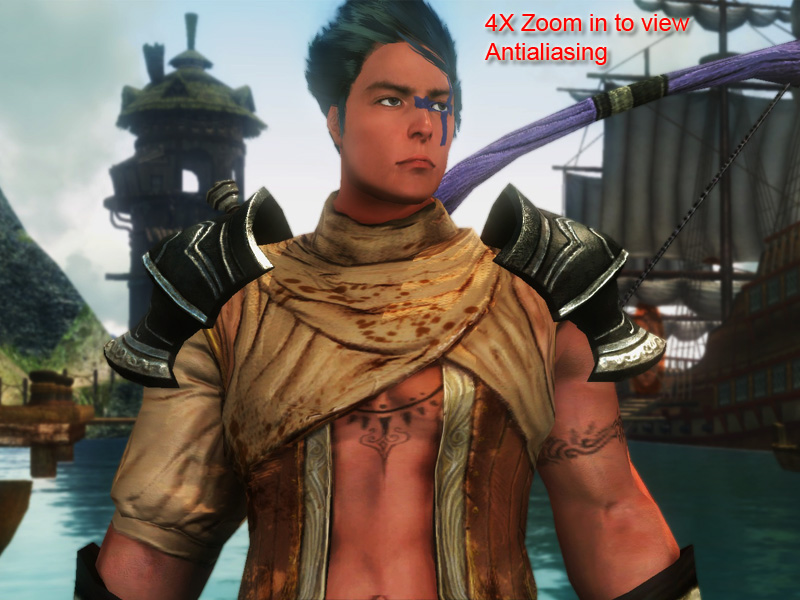 [Updated 2/8/2012] For full cp settings:
To get to Nvidia control panel, just right click on your desktop > Nvidia Control Panel > Manage 3D settings > Program Settings Tab > 'Add' > go to the C9 installtion folder and select C9.exe > change settings > apply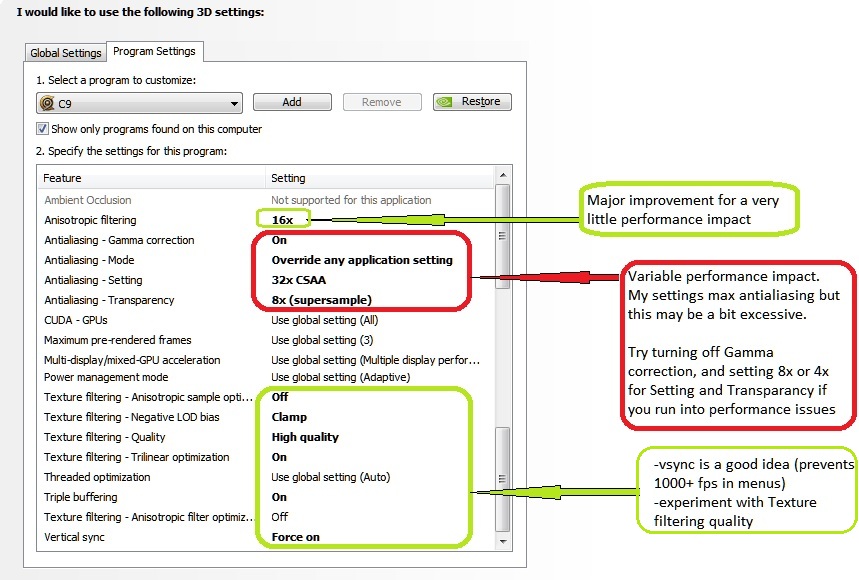 Hope this helps you guys