Pokemon TCG Online How to Gain More Boosters
Pokemon TCG Online How to Gain More Boosters by Prof_Snow
I've noticed that quite a few new players have been wondering about how to get more packs in TCG Online Open Beta! Well allow me to explain in a single, easy-to-find FAQ!
Here we go!:
In order to gain more booster packs in the TCG Online, you first have to get yourself a BLW booster pack! That would be one of these packs: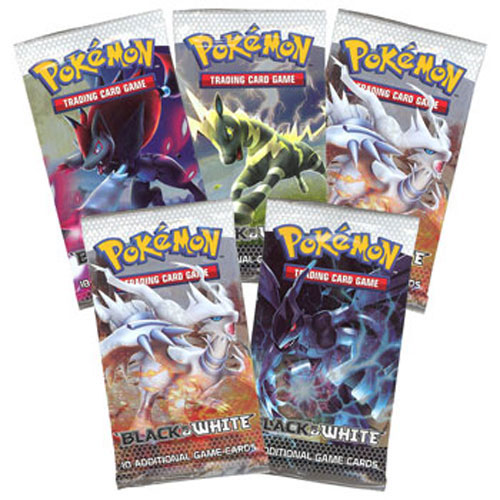 OR one of the new Emerging Powers packs:

**Please note that if you have received BLW2 codes during an event or pre-release, the codes wil NOT be active until August 30th

THAT'S NOT ALL! Make sure that your booster pack has the red TCG Online symbol on the back like this (otherwise it does NOT contain a code!):
Cool! Now that pack should contain a card that looks something like this:

On the back will be a code that you can redeem on the TCG website here


After that you will have a booster credit in the shop that you can redeem for any of the boosters that you see there.

Once that's entered, you can now go to the Pokemon Trading Card Game Online to open your pack!
Troubleshooting/Issues:

Where can I get one of these specially marked booster packs?
These special boosters have been reported to be found in hobby shops in the US, UK, and Canada. However, the new Emerging Powers boosters will all have codes in them once they're released on August 31st!
Can I buy them online?
We strongly suggest that you make sure that you are buying from a trusted seller when purchasing packs online. For all you know, they could have used the codes already and sold the useless cards to you! We also have to remind everyone that Pokemon is NOT responsible for any invalid codes that were purchased from unofficial sources (such as EBay or amazon).
"I'm trying to redeem my code, but it says it's invalid though I know it's not!" OR "I have redeemed my booster/deck code, but I cannot see my online booster/deck in the TCG Online/Trainer Challenge."
If an issue has occurred regarding your codes, please sign in to the support portal at support.pokemon.com and submit a ticket by selecting "Ask a Question." Include your code and what product it was (booster or deck) and the issue that you are experiencing. The support team should handle it from there!
I hope this answers most questions regarding boosters in the TCG Online. I'm going to go ahead and leave this topic open for any questions or comments about what else should be covered about the basics of the game. This does not and will not include any upcoming features. This is for questions on current features ONLY.
Have fun in the Open Beta! Stay cool!