Shaiya Auction House Guide
Shaiya Auction House Guide by DarkCornor
1 – This is where you can search on any item that is in the Auction House. To limit the search for your faction only, type of item or lvl, use the buttens on the left. If you can't find what you are searching on, check if you spelled it right. Some words might have hidden big/small letters.
2 – Click this butten to add the marked item to your interest list.
3 – if you click "Buy Now", you will buy the item at the price you see in the bottom he item you bought can be found in "Ended Auctions". I will explain more about that further in guide.
4 – unlike the "Buy Now" feature, you do not get the item instantly. You will have to wait till the timer reaches 0. The price of bidding will always be cheaper, than if you buy it instantly. But if someone bids more than you, you will not get the item at end of time. If someone bids higher you will get your gold back in "Ended Auctions".
5 – Simply shows how much gold you got.
6 – This is where you can choose what kind of item, you looking for. This is very usefull if you are looking for an exact weapon, armor etc.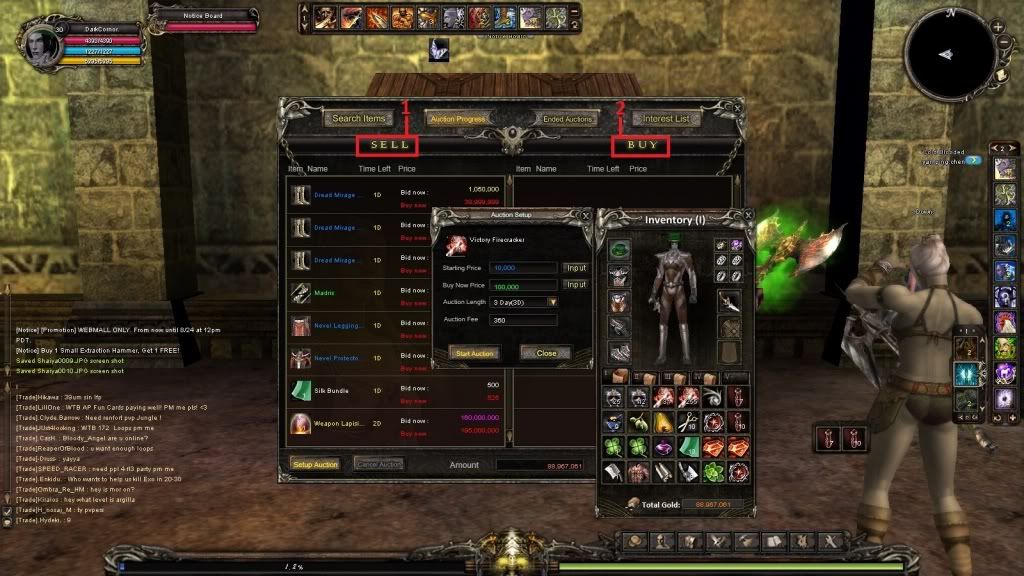 1 – This is where all the items you sell end up. To put something for sale, simply click Setup Auction. You can also cancel an item, by clicking the butten right next to it. If someone has bid on one of your items, this is where you can see it too.
2 – Here you can see the items you are bidding on, and how long time is left.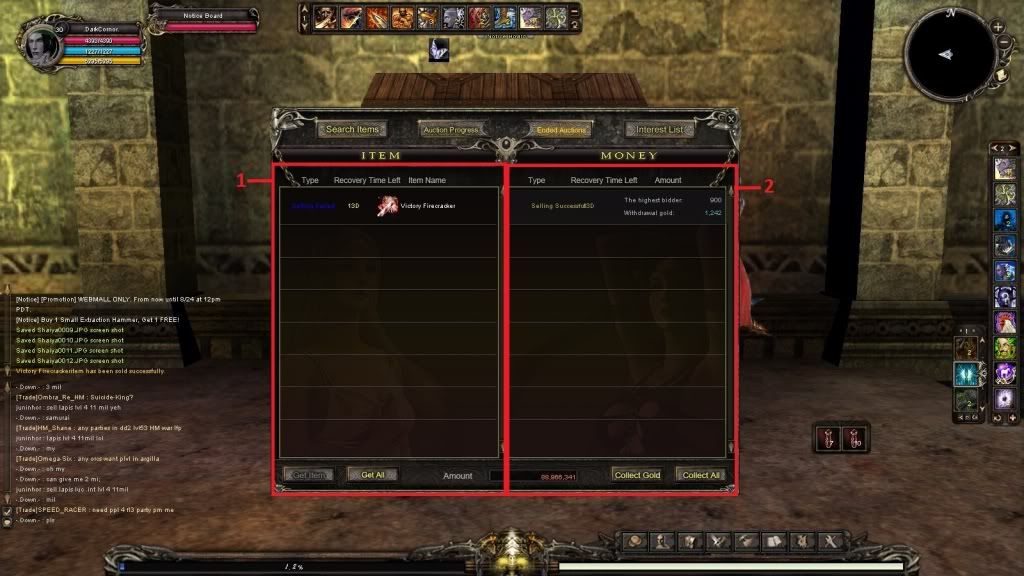 1 – This is where you can get all items you bought, or could'nt sell. Example if you put something for sale for 3 days. Then after 3 days this is where the item ends up, if it didn't get sold.
2 – My personal favorite place, where i collect my money. If one of your items get sold, this is where you can collect your gold. This is also where the gold appear if someone bids more thanyou on something. You get 100% of your gold back from failed bids, but only about 95% from sold items.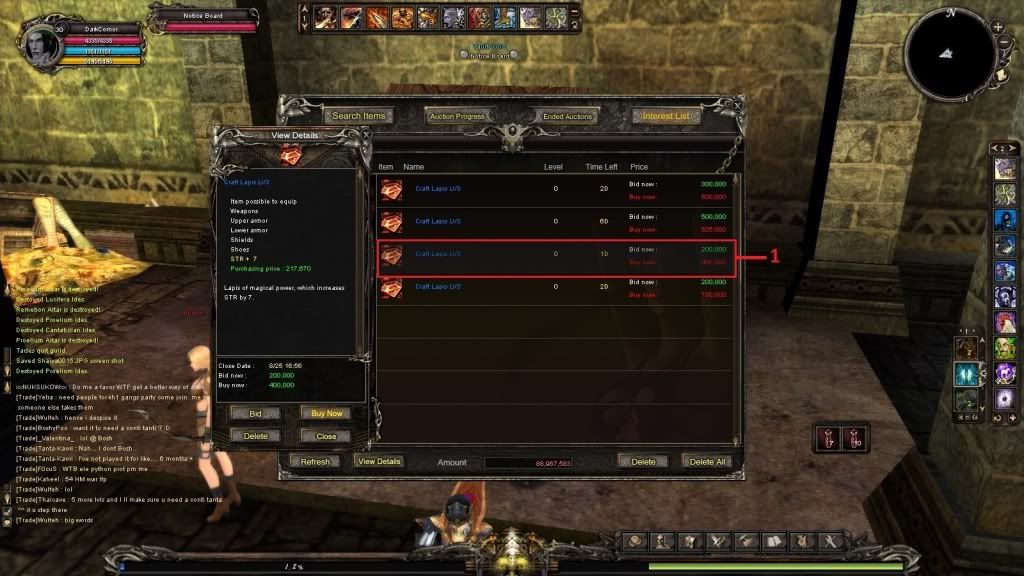 1 – Here is a list of all items you found interesting. It's usefull for gathering only the cheapest / best items, and makes it easyer for you to choose what to buy. To buy, or bid on an item in your list, double click on the item.
Please give me feedback on what i could do to make guide better
*Few hints/tricks in Auction House*
You can double click an item to see what lapis is on.
Selling something for example 1.999.999 gold, instead of 2.000.000 makes item look cheaper

You can search on something in middle of word, if you don't have room for whole item name. Example: Craft Lapis Lv1 can be typed in as: aft Lapis Lv1