Fashion Story Beginner's Guide
Fashion Story Beginner's Guide by carollwee
Dreaming of getting or design your own boutique? Here your chance!
Here the help to get through the game without ruining any of the surprises.
Table of Contents
1.Coin(In-game money)
2.Gem(Real money to purchase it)
a)Tips to collect free gem
3.Level/Exp(To unlock new item)
4.Happiness
5.camera(take picture of your own boutique)
6.Social
a)community
b)neighbours
c)invite friends
7.More free games(Download more teamlava games)
8.Main
a)profile
b)invite
c)social
d)setting
e)help/faq
9.Catalog
10.Closet
11.Design
a)magic box
Gem
fashion story is what known as a freemium game. it's free to play but you have to pay for premium features.it will be much easier to play, if you just buy some gems.
here are some tips for you to gain free gem(use them wisely)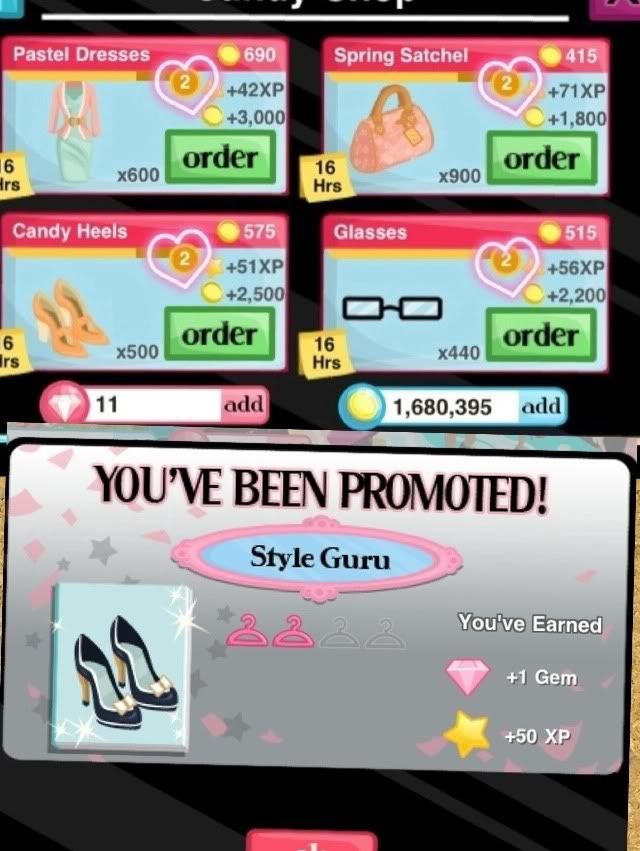 Tip: Every item got its level.. keep ordering the same item until it get promoted. you will get a free gem at level 2 and 4
Happiness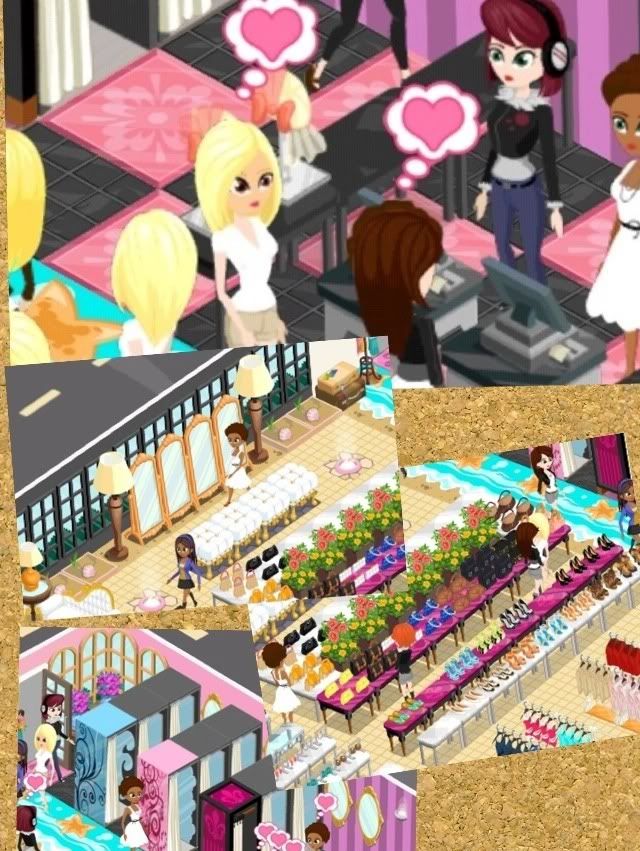 1) Get enough mirror for customers to try their accessory item
2) Get enough dressing room for customers to try out their clothing
3) Get enough item to sell in your shop
Tip: Happy customers will attract even more customers
Social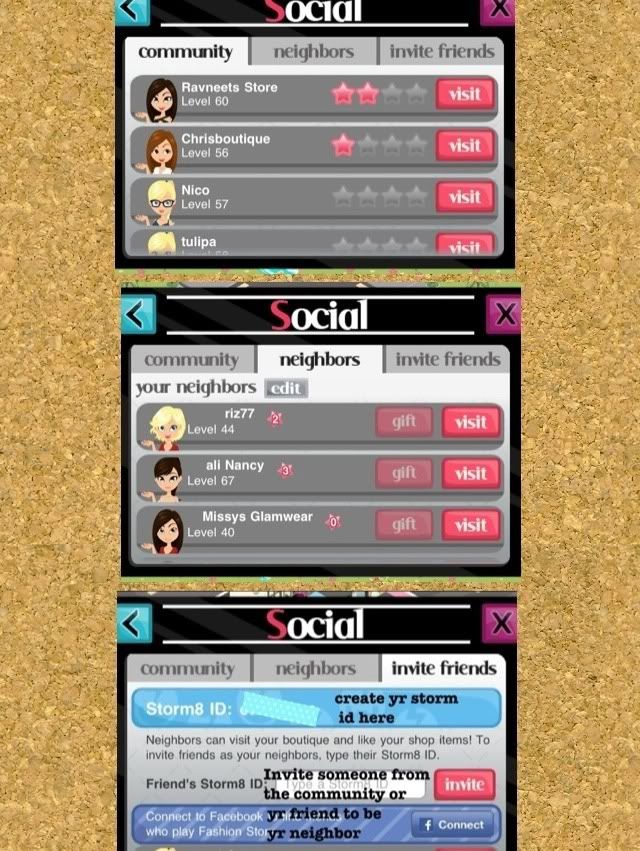 1)Community-Make new friends, go visit others boutique randomly..
2)Neighbours-Gift and tips your neighbour
3)Invite friends-Create your storm8 ID here, Get your friends storm8 ID and add them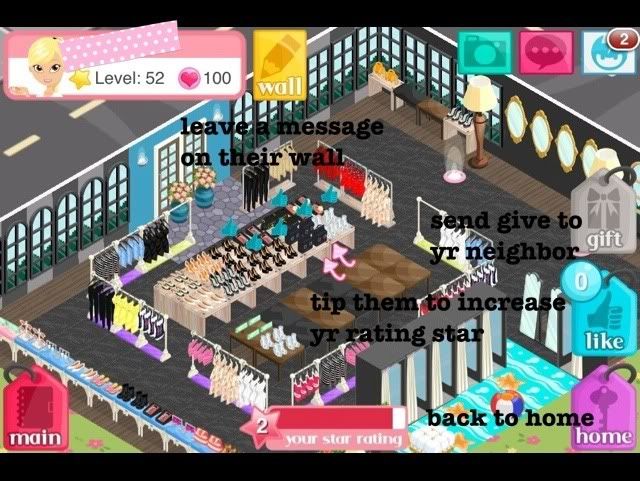 Tip: The higher rating star you have the higher chance your boutique will appear at the top of the community list
Main
1)profile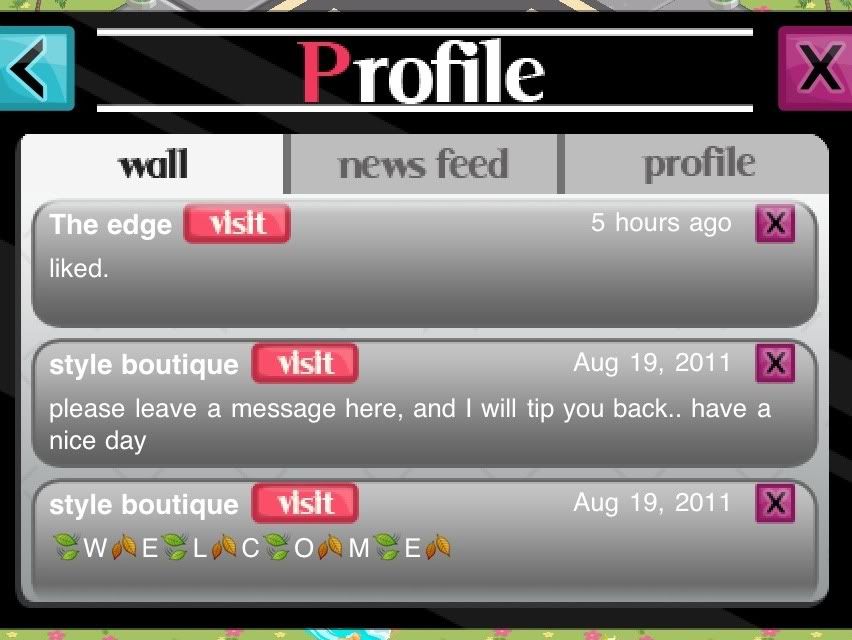 view your message here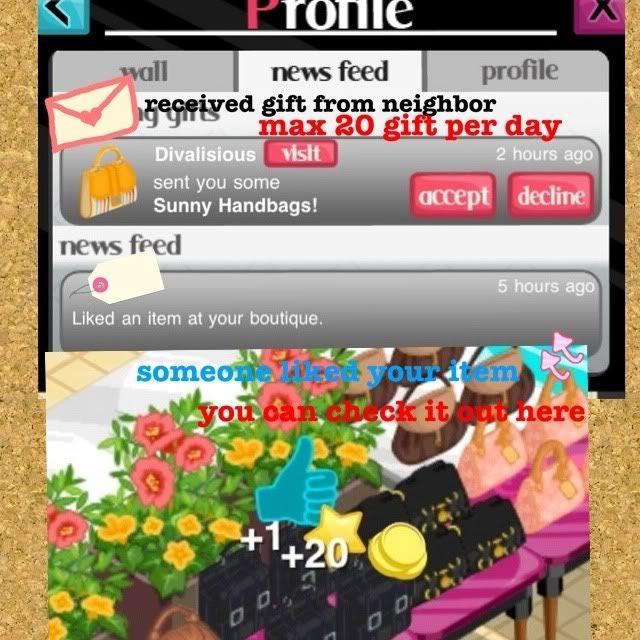 receive your gift from yr neighbour and you can check who just liked your item. Collect the tips from your rack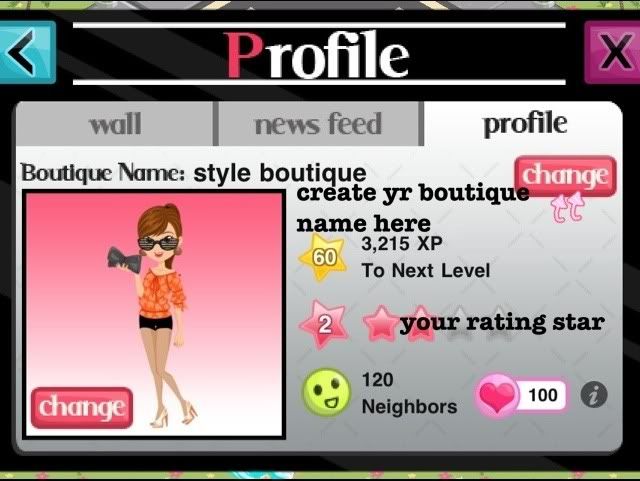 2)invite- invite friends via email or text
3)social- see above
4)setting- set your sound and notification
5)help/FAQ- general help section
Catalog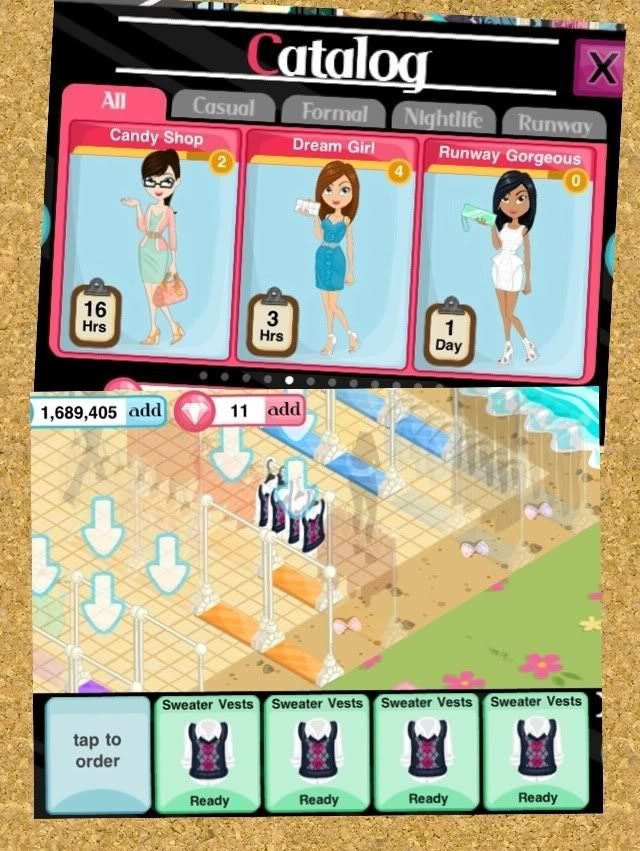 1)order your clothes and accessories here, once is ready place it on the rack
2)orders will expire if it isn't move to a rack in time. The time you take to order is the time it will expire after it's ready
Tip: total you will get 22 slot. you may extent addition slot with 25gem.
Closet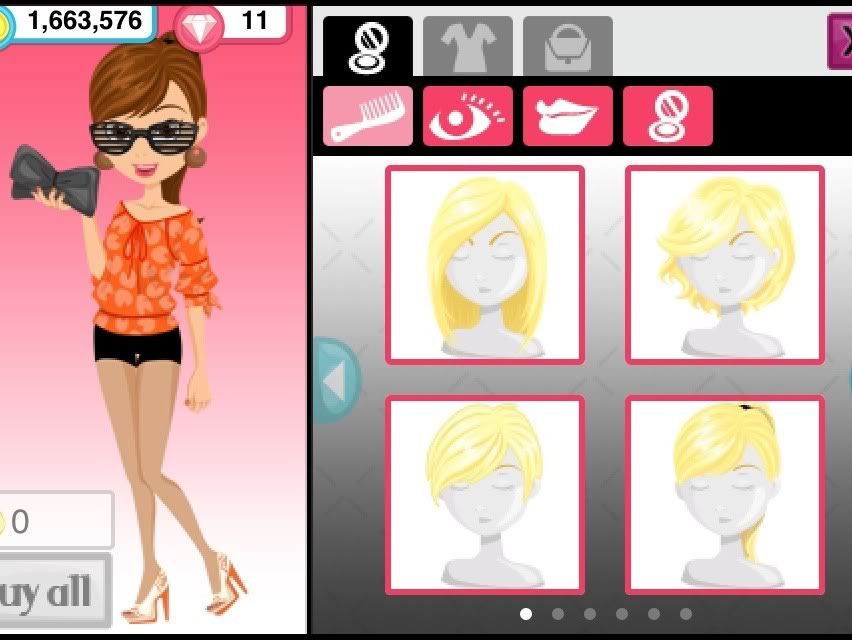 customize your avatar to fit your own style
Design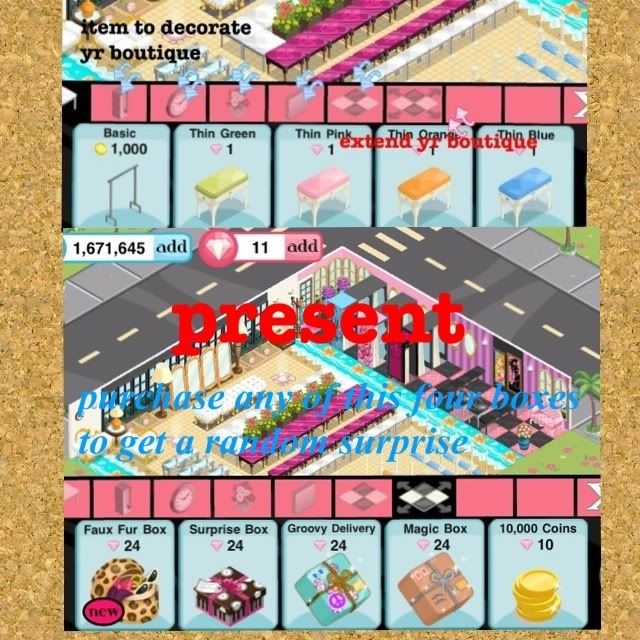 Magic box
wondering what are those present is?
those boxes will give you a item randomly. Its will make your shop look very special
here are some example of the items from different box. helping you to get ideas and choose the boxes you like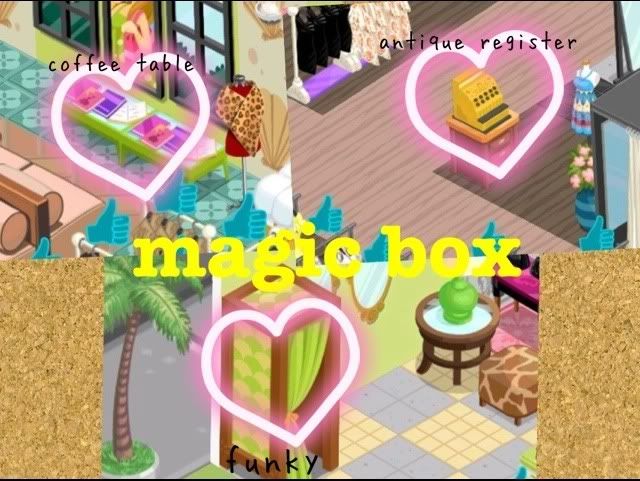 this will give you a antique feel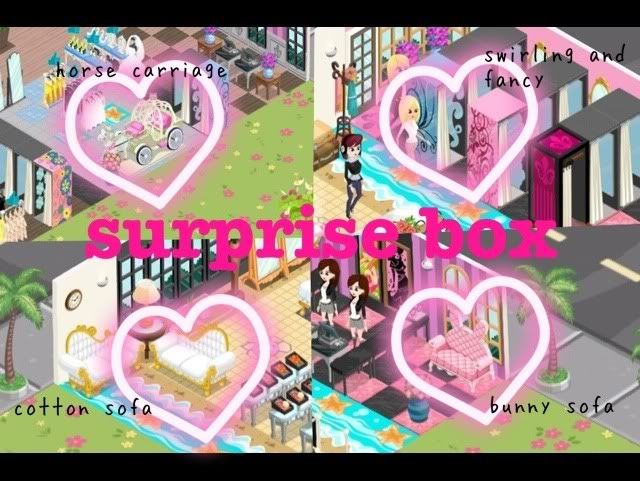 if you wan to add your boutique a feminine quality. you might consider this box

if you like a groovy and artistic feel. try this

item mainly made of leopard skin. its will make your boutique look really elegant
Thanks to all members of team lava. there will be a weekly update, you will receive new update and weekly free gift with any gem purchase, get it before the time run out. Once you miss it you will never get it again.
Some updates will roll out slowly, be patient to wait.