Dark Legends Quick Start Guide
Dark Legends Quick Start Guide
Get Started:
Get Started Fast! Log in with your Facebook Account or create a Spacetime Studios Account!
Register New Account:
If you have previously played Pocket Legends or Star Legends, use your same login. If not, fill in the required fields and press Register.
Choose Your Gender:
Pick Male or Female. Once you've completed the tutorial you'll be able to customize your character, selecting from a variety of faces and hair styles as well as choosing your name. (When choosing your name keep in mind, names must be unique, contain between 3 – 13 characters, and no numbers, spaces or symbols. Accounts that contain character names which are obscene or offensive may be banned)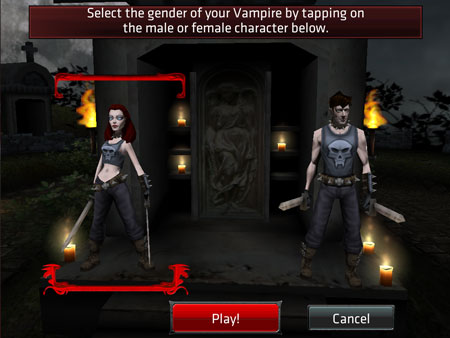 In-Game Tutorial:
New players are introduced to Dark Legends via an in game tutorial. Follow the on screen instructions!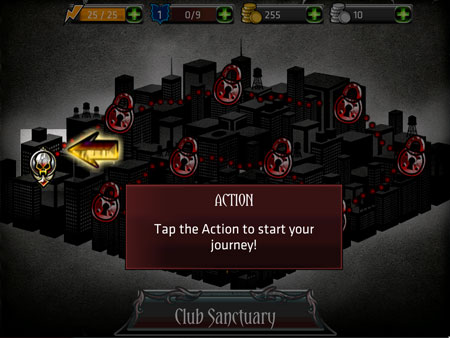 General Controls: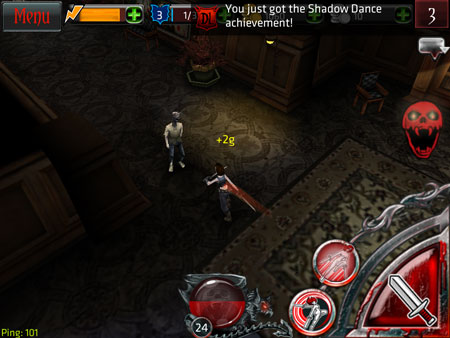 General Controls for Dark Legends:
• Resize the world by pinching / spreading your fingers.
• Move your character around with the VIRTUAL JOYSTICK or tap-to-move.
• Interact with the world by tapping on your MAIN ATTACK button.
• Chat with others in the zone by tapping the CHAT window.
• Pop a blood pack by tapping the RED HEALTH globe.
• Feed on enemies to restore your health by clicking on the RED SKULL once it's fangs are revealed.
• Access other menus by clicking on the MENU button.
• Buy action points by clicking on the ACTION POINTS bar.
• Buy experience points by clicking on the EXPERIENCE POINTS bar.
• Buy gold by clicking on the GOLD bar.
• Buy platinum by clicking on the PLATINUM bar.
• Trigger special animations by tapping the EMOTE button when in the Club Sanctuary.
Actions:
Actions are timed interactions in the world. Once they've completed you can collect your reward. (If you don't want to wait, you can complete the action instantly with platinum)
Mission:
Missions are 3D environments where you cut a bloody path through those foolish enough to oppose you.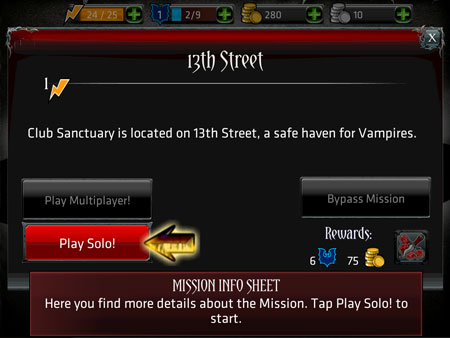 Lair:
The Lair is your resting place. Here you can modify your vampiric powers, view your achievement unlocks, and gain access to other important information.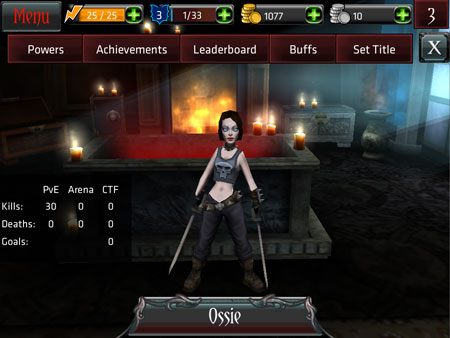 Level Up:
Level up your character by earning experience points, (XP) from completing missions or actions. As you level your character becomes more powerful, gaining access to deadly new powers.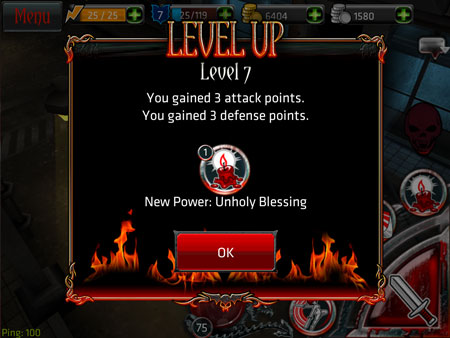 Get Social!
Connect with other Dark Legends players on the web and via social networks.
Need Help?
If you need assistance with your account, please visit the Spacetime Studios Support Website at http://support.spacetimestudios.com