Maestia How to Do Quests
Maestia How to Do Quests by Jarrko
Completing quests is the easiest way to level up, get money and skill books, earn equipment, and more. It is best to spend the majority of your time focusing on quests if you want to level up and become more powerful.
Several Hundreds of interesting quests are waiting for you. By completing the quests requested by NPCs and exploring the Maestia world, you will give yourself on the Maestia's stories quickly.
There are two kinds of quest in Maestia. The first is scenario quests comprised of "Seven Key Quest" and "Kelledus Quest". The second is "Map Quest" where all the scenarios are based on the location.
– A "!" above an NPC's head means he or she has a quest for you now.
– A "?" above an NPC's head means he or she is expecting you to return to them with completed items for a quest, or news about a quest's completion.
By Pressing the 'L' key you will gain acces to the quest menu
you will get two tabs
Active quests:
Will show the quests you are currently active on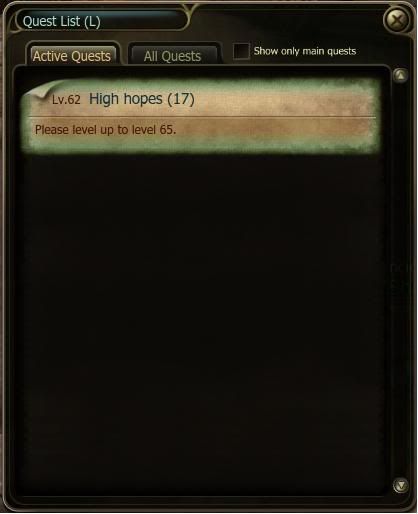 All Quest :
Will show all the quests you can complete during your time in maestia
The Green lighted quests are the ones you already compleated
The Grey ones are the ones you still have to complete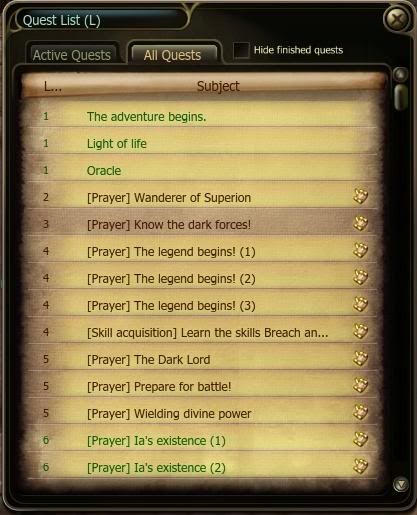 Prayer :
If you press 'Z'
you will access your Prayer quests which you can accept and complete by pressing the Prayer button 'Z'
Have fun Questing!