Crystal Saga Rebirth Guide
Crystal Saga Rebirth Guide by shinobi919
1st Rebirth
Requirements:
1)Rebirth quest obtain automatically once you hit 60+
2)Requires 10 Gold
3)Require 1x Ice Shard + 1x Brilliance Shard in your inventory bag.
4)Requires only 1 quest in your quest list.(You MUST drop all quests except the rebirth quest.)
5)Requires Level to be 60+
Benefits:
1)50 Attribute Points, 10 Skills Points
2)Fairy(Supportive ONLY), will increase you stats by %. Upgrade'able with Soul Shard, Gold, EC, Cash Item. Details will be post below.
2nd Rebirth
Requirements:
1)5 Special items needed for rebirth.(either from world boss or level 80 dungeon. depends on the version you are playing)
others will be easy to get so i am not going to list them here
2)at least Level 80+ and have rebirth'd once before.
Fairy System:
Obtain Quest from "Goddess of Fate" at Tyria Village.
Kill Plantona in Himeng Village. Turn in quest and you be rewarded a fairy.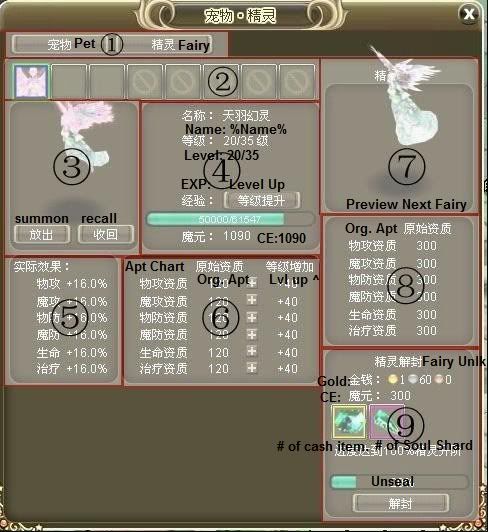 1)Fairy is in the same window as Pet. just a different tab.
2)Fairy Expandable Slot
3)Summon, Recall Current Fairy
4) Name: %Name% (idk what they gonna call it so ima skip this), Level of current Fairy. Exp, and CE required to upgrade to next level.
5)Actual Effect:
Attack %, Def %, Hp %, Heal % increase.
6)Apt Chart of Current Fairy and increase per Level.
7)Preview next Fairy via Upgrade.
8)Preview next Fairy's apt.
9)Gold,CE,Items needed for unseal/Upgrade into next Fairy.
Types of Fairy:
1)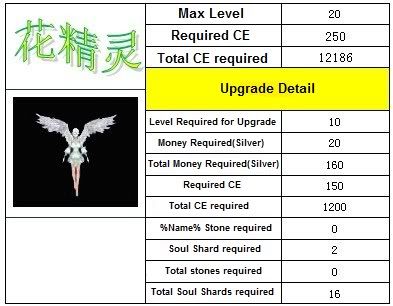 2)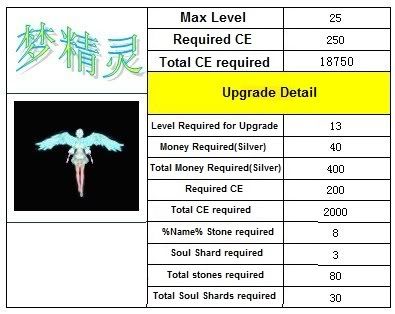 3)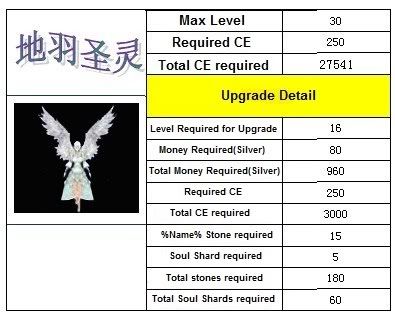 4)

5)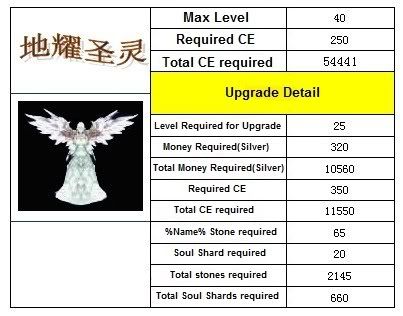 6)

7th one, which is the last one only needs soul shards and Crystal Essence for upgrade.
Therefore, i am not going to post it ;p