Rosh Online Auto Bot System Guide
Rosh Online Auto Bot System Guide by Sweetramen
Good news to all! There's a Rosh Guide (a type of auto bot system) that you can use to level up your character even you're asleep! Hahahaha!
To activate the Rosh Guide follow these steps:Click "K" to view the Skill window
Then click the "Action" tab. See the picture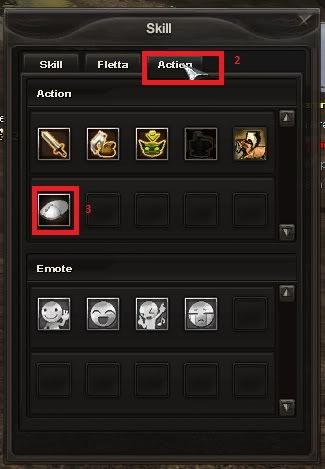 Then click and drag/assign  the "mouse" icon to your hotkey
After you assign the Rosh Guide at your chosen hotkey, right click on it.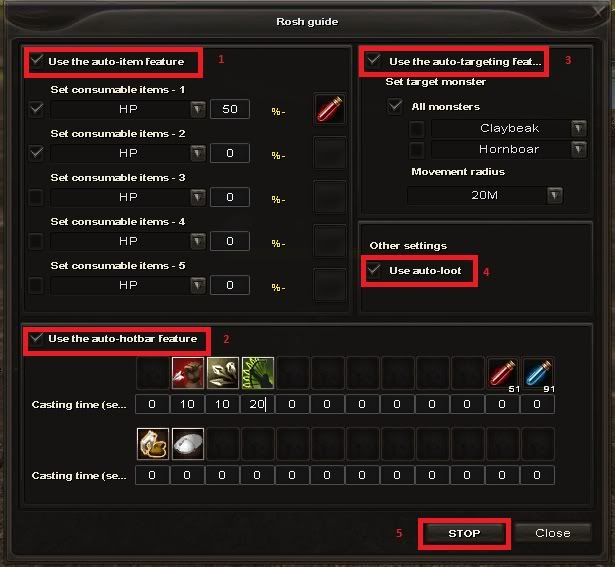 Click on box to activate the auto-item feature. It will make your character use automatically your hp and mp potion when needed. It depends on the percentage (%) you put on the command
Click on the box to activate the auto-hotbar feature. This one will let your character use his/her skill depends on the casting time (second) command.
Click on the box to activate the auto targeting-features. On that part, you may choose to filter monsters or kill a monster that is within your range.
Click on the box to activate the use auto-loot. It will make your character to be able to loot automatically after killing the monster.
After you finish customizing the commands that you want, you may click the Start/Stop button to start the bot or stop the bot
Have fun playing guys! And thank you Rosh Online for giving this awesome feature to us!
Note: If your Rosh Guide ran out (0%), just do it manually it will make your Rosh Guide cooldown so that you can use it again.