Eredan iTCG Act and Rarity Guide
Eredan iTCG Act and Rarity Guide by Anihilate
Now that we have act boosters, newer users will question how to determine what card came from what Act.
Act 1
Crystal shaped Comet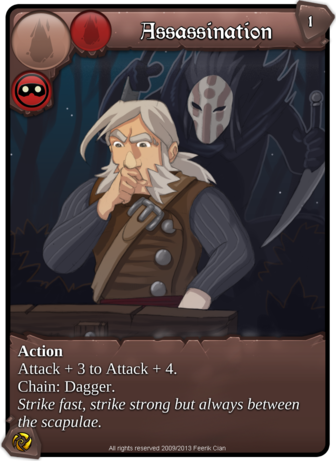 Act 2
Crystal with the sun behind it.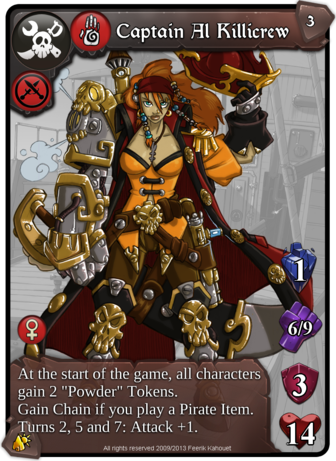 Act 3
Nehantic Stone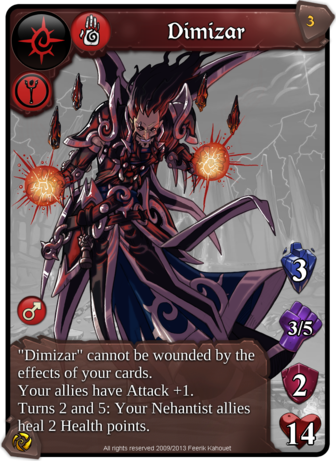 Act 4
Sword in a  stone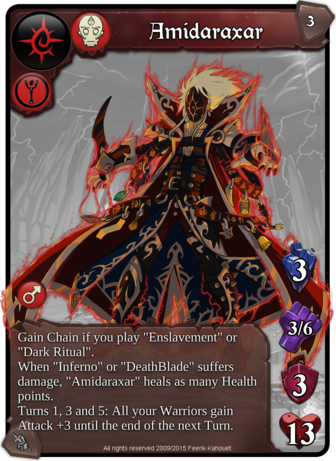 Act 5
Eye of Ra in sun.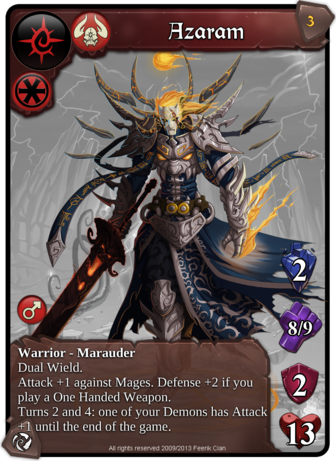 -Also, before purchasing boosters, there will be a "Cards available in this product" Tab in the purchase window. It will show you all of the cards you can obtain from that pack/act.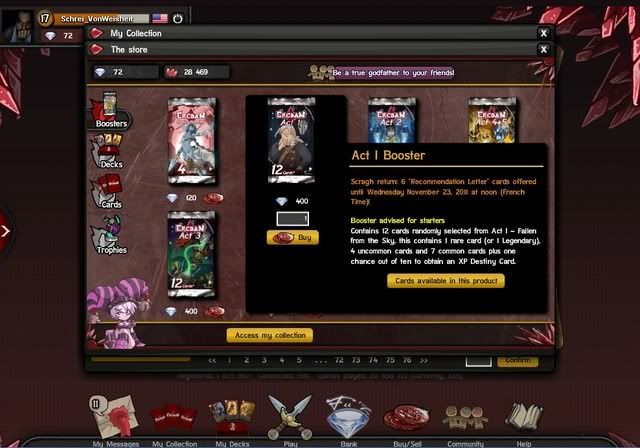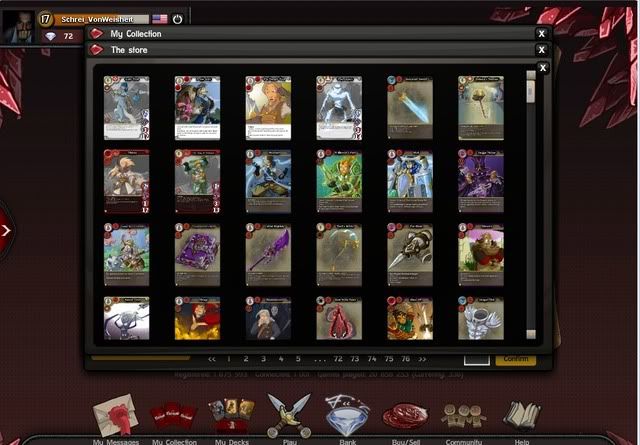 -You can easily browse all of the newest releases by going to "My Collection", selecting "Show All acts" and "Date of Release +>-"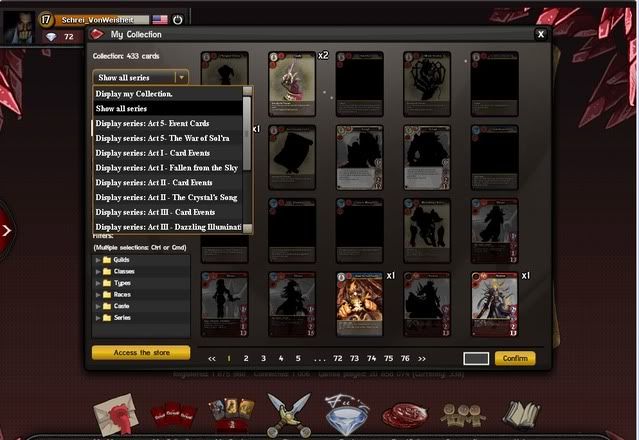 -If you currently have a card you wish to buy packs to find, hover over the card to see a "Find this card in boosters" button, which will bring you to the store, and the exact act booster the card is in.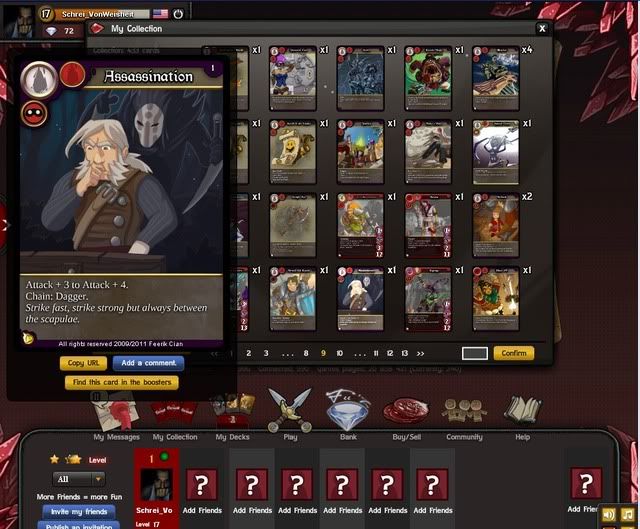 Rarity:
White(silver) emblem: Common
Gray emblem: Uncommon
Gold emblem: Rare
White frame: Legendary.
Chalice(cup): Special event/Epic
Black emblem: Collector/Act Trophies
Gold frame: Mythical