Global Warfare How to Get a General Guide
Global Warfare How to Get a General Guide by Hiztaar
Hi guys. This Guide is made for beginners. French version is available here Carpe Diem Alliance Forum FR
Right now let's talk about Generals
Generals are certainly the key of your victory if you know how to use them. While in your Generals Quarters, they can be granted two main roles :
– General to lead your armies.
– General with a role in your cities to improve your production/building/research/defense rate.
Getting a new General :
A General is a non-player character. Generals have the appearance and the name of your Facebook Friends but anyway these friends don't need to play the game as it is only a visual feature of the game. To get a new General you just need to build a Generals Quarters

Your Generals Quarters built, open it and go to this page :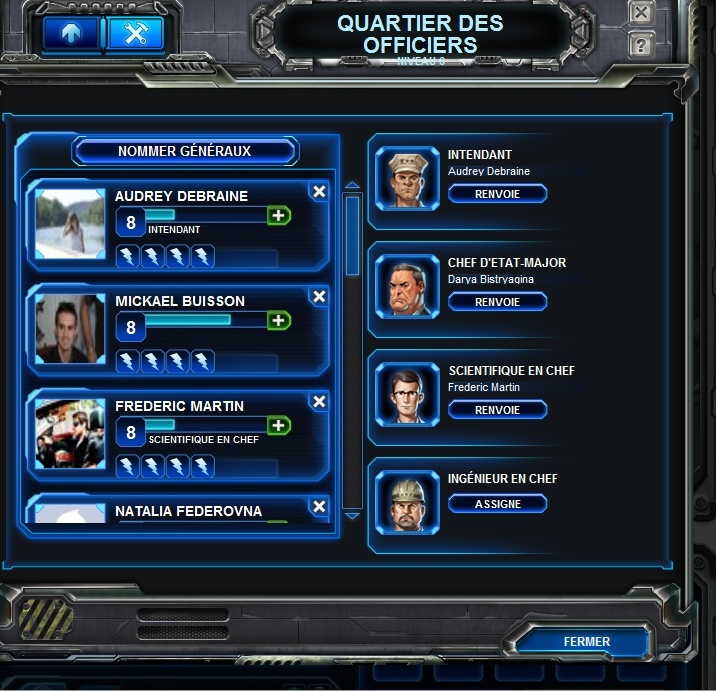 At the beginning the left part of the frame will be empty and on the right nobody will be granted a role. At level 1 you can promote two Generals. Two more at level 2 etc.
As my screen is in french you can understand quite easily how it works. To promote your Generals, clic se upper button here called "Nommer Généraux". A new window appears with your friends list. Chose the friend you want as General, no matter which one and accept.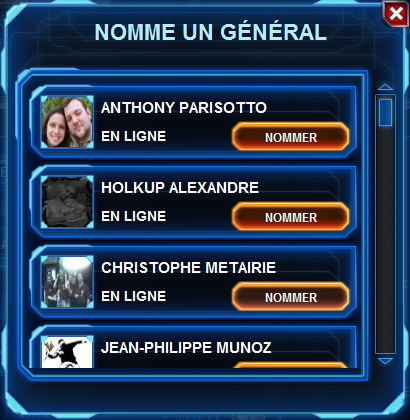 Right now your first General is ready to be used, well done.
Now you just need to learn how to use your General.
(if anyone can take screenshots in english/US version, I would be happy to change my friend screens using these ones )