Trickster Online Angel System Guide
Trickster Online Angel System Guide by krisgoat
Hi everyone! This is my Angel System guide. I hope this helps clear up your confused little minds.
The Angel system is basically a way new adventures can call upon help from experienced adventurers.
Part one: New Adventurers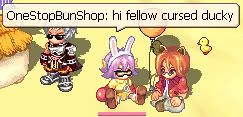 If you are under the lvl of 31 you are a new adventurer and you are able to call upon the help of Angels! Angels are experienced adventures over the lvl of 31! During your new adventurer days you will be accompanied by a cute little ducky icon.


So lets say your digging for some suncream (or whatever) and your having a hard time. Need help? Okay, lets call an Angel!


On the bottom right corner of your screen is a little angel! Click on her to open your Angel List.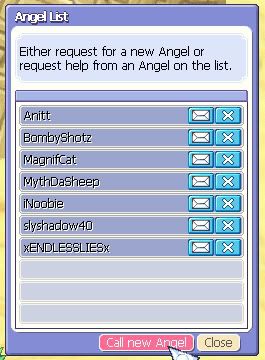 This is what the Angel List looks like. If you have called upon Angels in the past they will show up on this list automatically. You can recall an Angel by clicking the envelope next to their name, or delete the Angel by clicking on the X button. If you have not used the system before the list will be empty. Click Call New Angel to call a new Angel.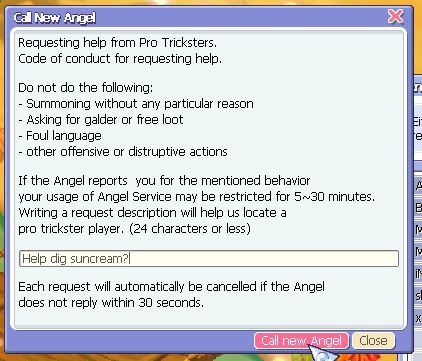 Next you will get a Call New Angel window. New Angels that are called are picked at random. After typing in a message click Call New Angel!


Sometimes your call will fail. I assume this happens when an angel does not answer your call. Just keep trying!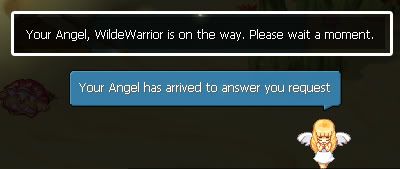 Once an Angel accepts the request you will get this message. It normally takes under 30 seconds.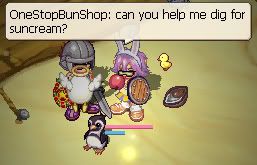 Your Angel will be teliported to the very spot you are standing. Ask clearly and politely for the help you need.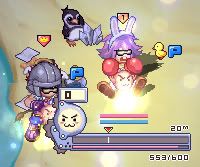 If you can, work with your Angel to help reach your goal!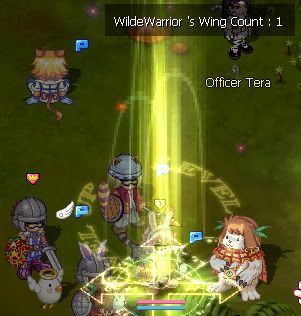 When you reach lvl 31 your Angel gets his wings! You lose you duck and Angel icon but are now able to become an Angel yourself!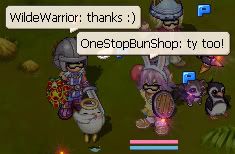 Make sure to be thankful for the help!


You are now an experienced adventure ready to be an Angel!