Shaiya Lailah Marketplace Quick Reference Guide
Shaiya Lailah Marketplace Quick Reference Guide by hypnos34
So what is this guide about?
I have done a short stint wondering about my old stomping grounds. Apulune marketplace on Lailah… the fondest memories of my Shaiya youth. LoL! After watching the markets and the WTS signs flickering through trade chat I thought I would do a synopsis of the original guide . It won't have the depth of the original and focus more on target prices of items for Lailah server.
A. LAPIS
————————————
Level 3 Lapis – Its purchasable at guild houses so you can get it for very cheap. Those who are selling it don't get much more than 200k a pop.
Level 4 Lapis
Str/Rec/Int/Assault —– 1.5 – 2mil
Luc/Dex/Wis/HP —– 1mil
Forbid/Deceive/MP/SP —– 300 – 400k
Wit —– GL trying to sell it
Dual Lapis
Mr.Apulune's Dual Lapis Guide
*General price outline on second post.
Level 5 Lapis
Str —– 30Mil
Rec/Int/Assault —– 15mil
Luc/Dex/Wis —– 10mil
Life —– 7mil
Forbid/Deceive/MP/SP/Wit —– 2 – 4mil
Elemental Lapis
Elemental Chest Lapis – 400 – 500mil
*Ele Chest Lapis prices have dropped as it has become offered in recent AP Tiered Spender Events.
Elemental Weapon Lapis – 600+mil
Sonic Lapis
Sonic2 Lapis – 100+mil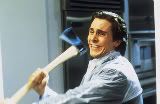 B. WEAPONS & ARMOR
————————————
Fury 1-15 Noble Gear Quests
Light 1-15 Noble Gear Quests
20-30 Gear
Fury Dread Quests Very nicely done Semnphix!
Light Dread Quest Someone from AoL should replicate what Semnphix did please.
*AoL still must get their Heroic 24/25 Legs/Chest from Asmo/Loca. Prices were at about 40mil a piece in Apulune last I saw.
PvP Noteworthy~
Level 25 Heroic Siege Bow for Archer – 5mil or little more depending on stat spread
Level 30 Heroic Twin Abyss of Fighter – 20mil for good stat one
Level 29 Heroic Apsaras for Mage/Priest – 20mil + depending on stat spread
Pando Drop Limits
Pando Drop Limit Guide
*Very good, but very common. 5 – 10mil is typical for these items. They have a lot of worth, but you should already know this. Has significantly dropped prices on many popular legend weapons like the Du-Shin and Red Blood
Legend Armor
*Varies depending on the set and piece, but expect 150+mil for more desirable and 80 – 100mil for less desirable.
C. MOUNTS
————————————
Level 40 Rare NM mounts – 80mil
Level 50 HM Rare mounts – 100 – 150mil
Level 50+ HM Ultra-Rare mounts – 150+mil
Level 50 UM Rare mounts – 200+mil
Level 28 X-mas mounts – 250+mil
*The X-mas mounts are awsome and you can start using them at level 28. X-mas mounts not only dropped prices down on other mounts, but decreased their desirability as well.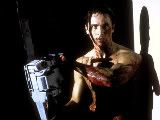 D. CAPES
————————————
NM Capes – 25 – 40mil
HM/UM Capes – 40 – 200+mil (*New level 48 Capes*)
NM level 16 Cape – 1bil+ (*GL finding one of these puppies as there is only a handful in play*)
E. AP ITEMS
————————————
30Day – 55+mil
7Day Exp – 13 – 15mil
12hr Exp – 7 – 8mil
1hr Exp – 3mil
KO Nos – 9 – 10mil
Def/CleanHit/Wiz Nos – 8 – 9mil
Wep/Sprint Nos – 6 -7mil
OP Hammer – 60 – 65mil
BDC – 22 -25mil
WTC – 45 – 50mil
RPC – 80 – 85mil
Lucky Charm – 45 – 50mil
Small Extract – 15 – 18mil
Large Extract – 23 – 28mil
Rez Rune – 9 – 10mil
3hr Cont Rez – 12 – 13mil
6hr Cont Rez – 20 – 22mil
7Day Rez – 125mil
30Day Rez – 300mil
EE – 14 – 15mil
Skill Reset – 40 – 45mil
Stat Reset – 45 – 50mil
App Change – 14 – 16mil
*In Closing*
This guide isn't as extensive as it is a more of a quick reference to bookmark. I am sure there are items I have missed. If there is something you feel should be added or a correction to the above please post below or PM me. I'm always glad to correct errors and I'm not as sharp on the market as I once was. My efforts are to try and maintain some stability and prevent inflation… as if its possible on Lailah. If your not from Lailah may this serve as a reminder to how good you have it on Etain or Teos.
Thnx
~Mr.Apulune