CityVille Unblocking a Game From Your Feed
Unblocking a Game From Your Feed by Amalia
If you believe that your feeds are not posting, please always double check your profile wall to see if the post is published there. If the feed is on your wall, then the post was successfully sent to Facebook. Facebook determines when posts are displayed on your News Feed.
Step 1: To unhide Zynga Games and Friends from your News Feed
1. Please click on Facebook "Home" page.

2. Click on Top News.

3. Click on "Edit Options" at the bottom of your Facebook Home page corresponding to "Older posts". This should open the "Hidden from News Feed dialog box with tabs for Applications and Friends.
4. Click on "Application" Tab to view hidden Zynga games OR click on the "Friends" Tab to view hidden friends.
5. Now click on "Add to news feed" button next to the Zynga application or Friend.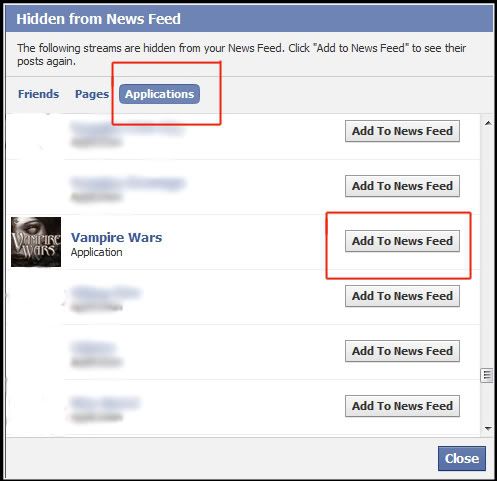 6. Close the box and you're done!
*note: The original source for the above is Zynga Customer Support, I just added screenshots.
If you have tried the above steps and still can't see your game feed posts please check the facebook requests page; if you can see them there I recommend using that page for the time being.
http://www.facebook.com/games?ap=1
To make sure your feed is showing all your Facebook friends, please see Feed and Maximum Friends.